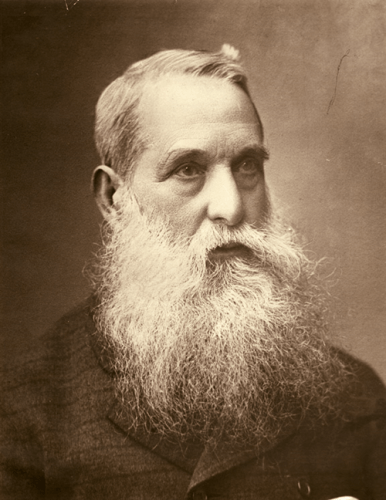 Captain Linnaeus Tripe (English, 1822-1902) first took up photography in 1851 in Devonport, England, while home on leave from military duty in India. Ill health extended his leave for several years, but in 1854 Tripe, an officer of the Madras Infantry, was able to resume his duties in India. In April 1855, the governor general of India, Lord Dalhousie, organized an expedition to Burma, then recently annexed to England after the 1852 Anglo-Burmese War. Initially a watercolorist was hired to accompany the expedition to document the country's fanciful and distinctive architecture, but by the 1850s the newer medium of photography was increasingly recognized as the best means to accurately record its subjects. Lord Dalhousie personally requested that Tripe be the official expedition photographer attached to a British diplomatic mission to King Mindon Min of Burma. Aside from its official duties, the mission's object was to gather information regarding the country and its people. The architectural and topographical views made on waxed paper negatives by Tripe during this 1855 mission are of great documentary importance as they are among the earliest surviving photographs of Burma. When he returned from Burma, Tripe began a masterful series of architectural and landscape photographs of India under the Madras Presidency, 1857-1858 . The skies in Tripe's photographs have a unusually animated appearance as he was particularly adept at painting in clouds on his negatives.
The exhibition Captain Linnaeus Tripe, Photographer of India and Burma, 1852 – 1860 was held at the National Gallery of Art, Washington, DC, 21 September 2014 – 4 January 2015, The Metropolitan Museum of Art, New York, 24 February – 25 May 2015, and at the Victoria and Albert Museum, London, 23 June – 11 October 2015.
Recommended reading:
Roger Taylor, Sarah Greenough, Malcolm Daniel, Crispin Branfoot, Captain Linnaeus Tripe, Photographer of India and Burma, 1852-1860 (Washington: National Gallery of Art, 2014).
Janet Dewan. The Photographs of Linnaeus Tripe, A Catalogue Raisonné (Toronto: Art Gallery of Ontario, 2003).