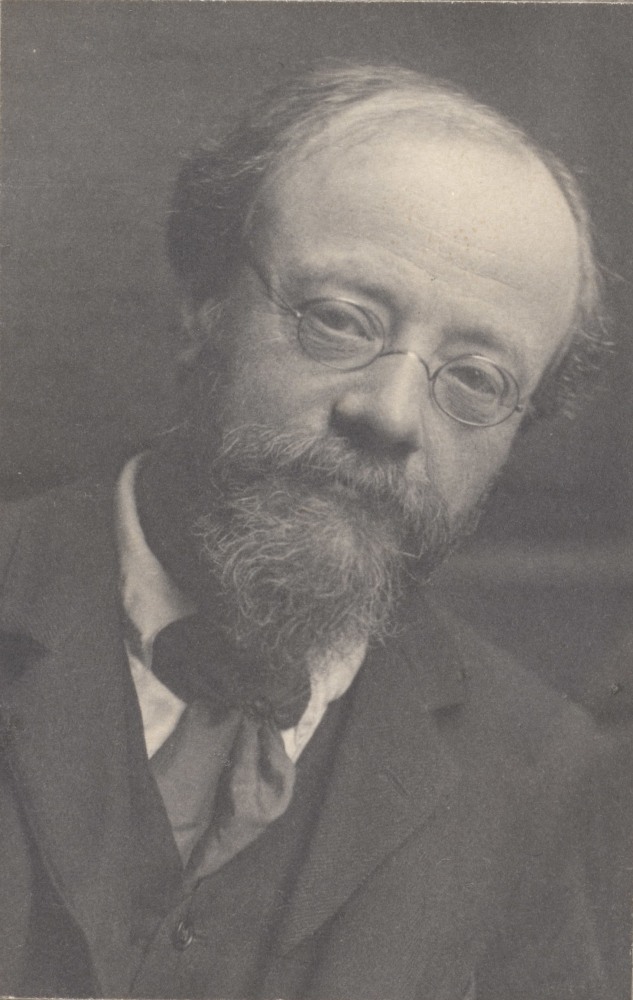 While a bookseller in London in the 1880s, at the beginning of his photographic career, Frederick H. Evans (English, 1853-1943) noted that he was drawn to photography "by my life-long love and study of the beautiful". Evans never deviated from this exquisite goal.
Around 1890 Evans began to photograph English and French cathedrals; it was his architectural photography that established his reputation. One hundred and twenty of his platinum prints were exhibited at the Architectural Club, Boston, in 1897. In 1900 he had his first one-man exhibition of 150 prints at the Royal Photographic Society. In 1903 Alfred Stieglitz featured Evans's photographs in his new journal Camera Work, accompanied by an appreciation by George Bernard Shaw. Evans's a Sea of Steps (Wells Cathedral) …is one of his greatest images of that period. The wave of steps to the chapter house that engulfs the viewer prompted such a rash of camera-club imitations that indentations were made in the floor for the amateur to erect his tripod in the correct spot.
In 1905 Evans took on assignments from Country Life that enabled him to photograph further afield, such as his commission in 1906 to photograph English parish churches and French châteaux. Around 1909 Evans turned increasingly to landscape photography, in which he explored effects of light in forested areas. His preferred method of presenting his work was through glass lantern slides, which he crafted meticulously. He was a master of the platinum print, then called the platinotype, which created an image of clear grey tones whose subtlety of range allowed for exceptional realistic detail. His output declined by the 1920s due to the high price of platinum, his dissatisfaction with the new silver paper and his dislike of the photographic avant-garde's interest in abstraction. Evans was described by Alfred Stieglitz as "the greatest exponent of architectural photography".
The exhibition A Record of Emotions: The Photographs of Frederick H. Evans was held at the J. Paul Getty Museum, Los Angeles from 2 February – 6 June 2010, and at the National Media Museum, Bradford from 24 September 2010 – 20 February 2011.
Recommended reading:
Anne M. Lyden, with an essay by Hope Kingsley, The Photographs of Frederick H. Evans (Los Angeles: J. Paul Getty Museum, 2010).
Anne Hammond, editor, Frederick H. Evans, Selected Texts and Bibliography (Oxford: Clio Press, 1992).
Beaumont Newhall, Frederick H. Evans, Photographer of the Majesty, Light and Space of the Mediaval Cathedrals aof England and France (New York: Aperture, 1973).
Larry J. Schaaf, Sun Pictures Catalogue Eighteen, Frederick H. Evans, A Logical Perfection (New York: Hans P. Kraus Jr. Inc., 2008).